POSTED ON Jul 9, 2023
Looking for the perfect Christmas party venue in Adelaide? You can relax, we've done the homework for you, here's our top picks.
1. Rockford Adelaide
Christmas Functions
Located in the vibrant West End of the Adelaide CBD, Adelaide Rockford has your end of year function all wrapped up. Catering to a variety of event styles, they offer impressive function rooms with modern audio visual equipment. the Lounge Bar the perfect place to network, or for the ultimate experience, a Level 5 Rooftop Pool area with undisrupted panoramic views of the city, Adelaide Oval and more.
The range of packages include seated dinner menus, hot and cold canapes and platters. Beverage packages are also available.
Request a package from Rockford Adelaide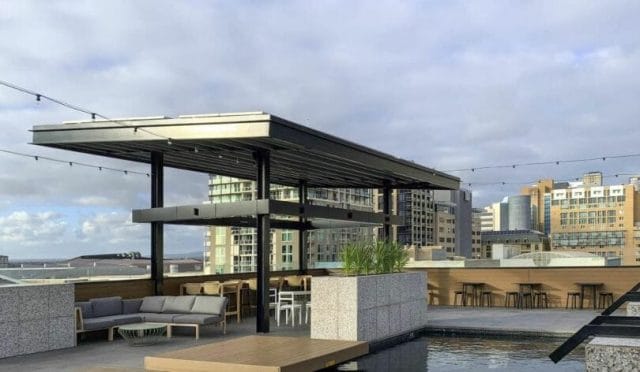 2. The Precinct at Alberton
Top Spot for Adelaide Christmas Parties
Delight in the panoramic views of one of Australia's most historic sporting venues this coming season at the Precinct at Alberton.
The Bob McLean Room is a premium event space for up to 100 guests, boasting floor to ceiling windows and a private deck perfect for pre or post event drinks. The entire venue is also available for hire for larger events. The venue offers extensive beverage and grazing style menus for your end of your function.
Request a package from The Precinct at Alberton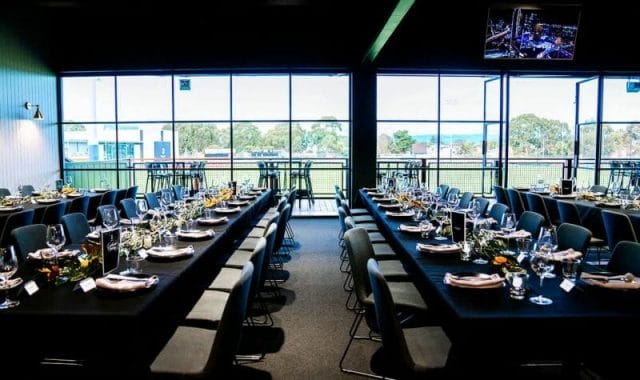 3. The British Port Adelaide
Historic Waterfront Venue
Located on the waterfront in Port Adelaide, The landmark British Hotel established in 1847 will help you make your Christmas function a memorable one this coming season with either a seated set menu function or a platter style standing event.
The British offers four functions rooms including an upstairs room with a large balcony overlooking the Port and a stunning stone cellar for private dining and intimate events. For events from 10 to 120 guests.
Request a package from The British
4. Pullman Adelaide
CBD Hotel Venue for EOY Functions
If you are looking to organise a corporate end of year shindig in the heart of Adelaide, look no further.
Pullman Adelaide offers a selection of adaptable function spaces offering you top notch catering and drinks packages, the best technology and dedicated Event Managers. Catering for up to 380 guests theatre style or cocktail or 260 banquet, the spectacular, pillar-less Hindmarsh ballroom is perfect for all large occasions and can be divided into smaller sections to suit your event capacity and style.
Request a Christmas function package from Pullman Adelaide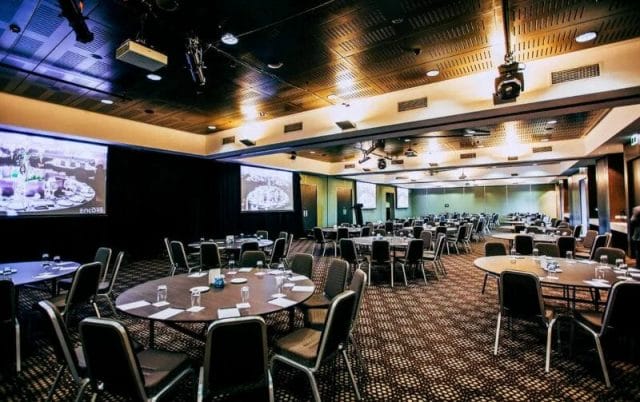 5. VINE + ESSEN
Exceptional Venue in Hahndorf
Get ready to host the most memorable Christmas party at the new and breathtaking VINE + ESSEN restaurant in Hahndorf. This place is a true architectural gem that will leave your guests in awe. But it's not just about the looks…….
Prepare to be treated to an exceptional culinary experience with a menu and wine list that proudly showcase the best of South Australia. Their talented team is dedicated to providing a diverse selection of dishes, wines, and cocktails, all served with warm and genuine hospitality.
The space is versatile and VINE & ESSEN will work closely with you to bring your vision of the perfect Christmas party to life.
Request a package from VINE + ESSEN
6. Sammy's on the Marina
Festivities by the Ocean
Sammy's on the Marina in Glenelg is your prime waterfront dining experience for your team to celebrate a successful year of hard work. Soak up the ocean views and savour a seafood feast with a relaxing drink to close out the year.
The High Tide Room can cater for 50 people seated or 80 people cocktail style and includes AV facilities. The Balcony Room is connected to the outdoor terrace and seats up to 25 and can hold 50 people standing. Both rooms come with breathtaking views of both the beach and the marina.
Request a package and availability from Sammy's on the Marina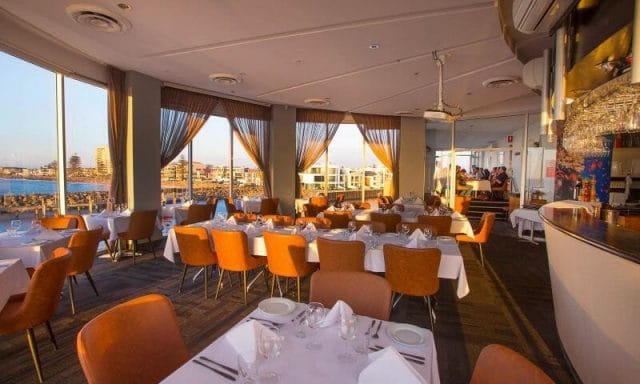 7. Rydges South Park
Christmas Party Packages
Take in the amazing views of the Adelaide Hills and surrounding Parkland's while celebrating this coming festive season with your colleagues, social club or friends at Skyline Events Centre. 
Christmas parties sell out every year, so get in quick. Package options include 3 course dinners, drinks, bon bons, music and dance floor
Request Christmas package options
8. Juniper's on the Marina
Tapas and Gin Bar Venue in Glenelg
Adelaide's latest and greatest bar; Juniper's on the Marina is a specialty gin bar with a flair for Spanish tapas and paella.
Situated on the Pier in Glenelg, it offers function spaces with ocean views, marina views and indoor bar areas. If you are looking for an intimate and casual celebration this Christmas with unique, yummy flavours and fancy drinks, then look no further. Suited to groups sizes between 10 and 80 people.
Request a package and availability from Juniper's on the Marina
9. Adina Apartment Hotel Adelaide Treasury
Charming End of Year Events
Overlooking Victoria Square, the beautifully restored treasury building boasts a blend historic charming event spaces with modern amenities and catering.
Hold a unique end of year cocktail party in the Tunnels, a Summer's evening party alfresco in the courtyard or a prestigious private dinner in the Old State Cabinet Room.
See all function spaces at Adina Apartment Hotel Adelaide Treasury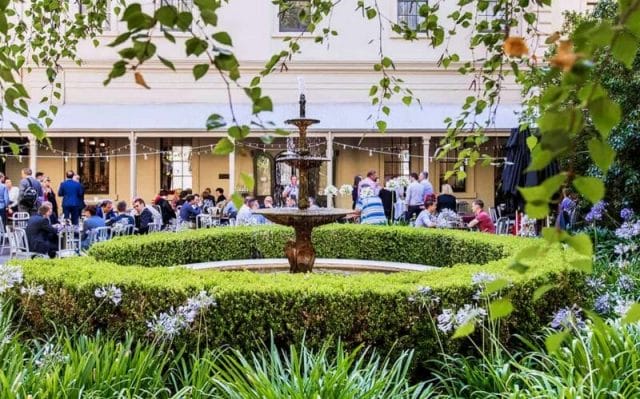 Want more choices? Head over to our Adelaide Venue Search